Primary care and your Total Health Visit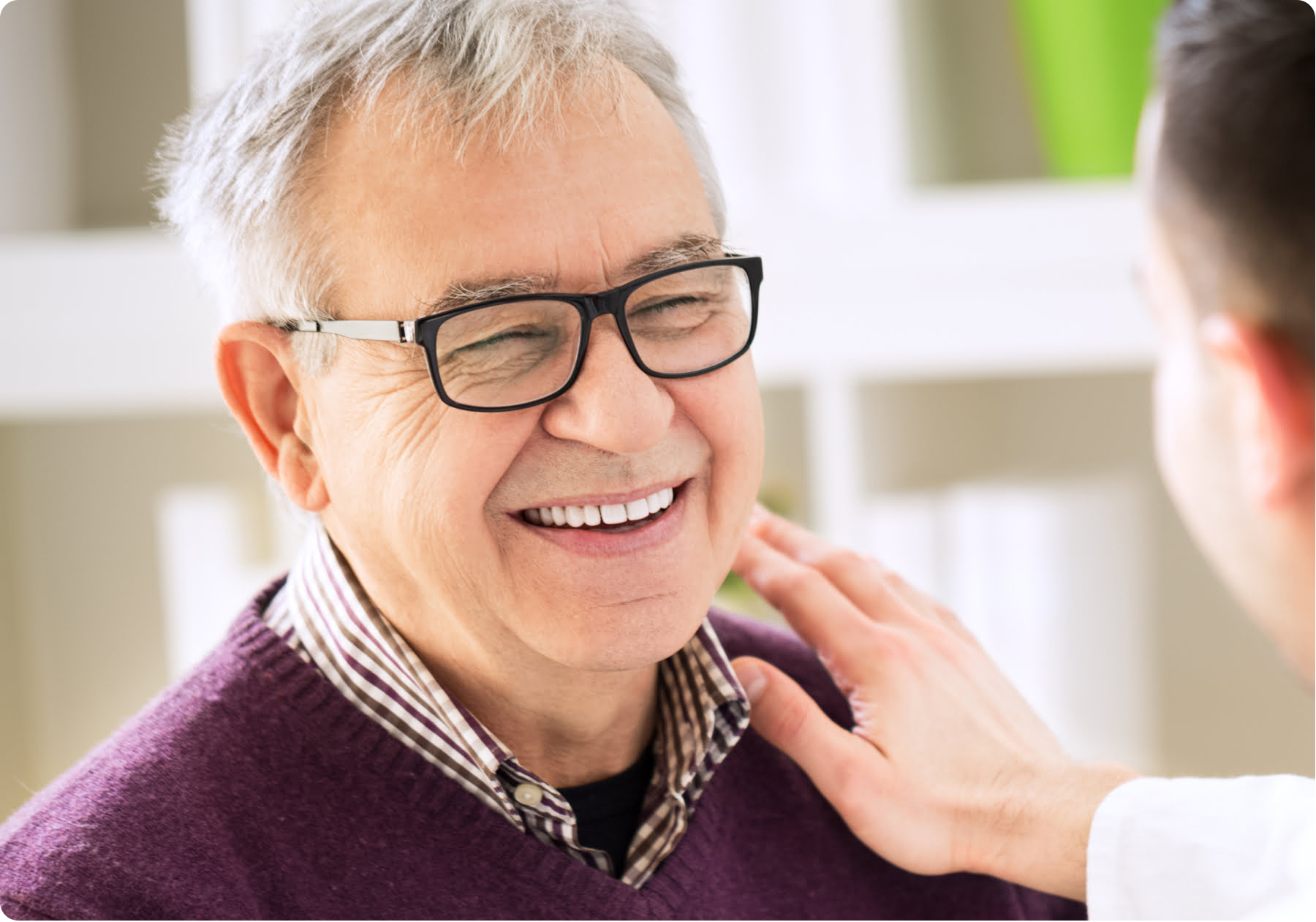 What's "you-centered" care?
It's your primary care physician spending more time with you, being available to see you more often, and getting to know you. Because a good relationship with your doctor is the key to better health. 
It's preventive health care that starts with a Total Health Visit, a head-to-toe assessment that gives you and your doctor a picture of your overall health. 
It's a personalized wellness plan to keep you feeling great, plus care where, when, and how you need it. 
It's a tried-and-true healthcare approach. With more than 35 years of experience in preventive primary care, we are the experts on keeping you healthy. 
And it's a dedicated care team beyond your doctor who are focused on making sure you have what you need to stay well. So you can focus on living your best life.
What's a Total Health Visit?
Your primary care doctor at IntuneHealth is committed to your health and well-being, so they'll take the time to get to know you. Whether they see you once a month or a few times a year, your doctor is your partner in helping you stay up-to-date on your health, even when you're feeling great. Because that's the key to keeping healthy older adults — like you — in shape. 
To get a clear picture of your overall health, your first appointment with IntuneHealth is a Total Health Visit that's more comprehensive than a typical doctor's appointment or wellness check. In addition to the basic vitals you might be used to, like height, weight, and blood pressure, we also conduct advanced testing. This checks things like your oxygen levels, and vibration perception threshold (VPT), which can uncover potential nerve disfunction or diabetes. 
Our focus is on preventive primary care, so our centers have advanced technology in-house. Your Total Health Visit includes checking your heart's rhythm and functioning with tests such as an EKG. No referrals or extra appointments needed! 
And because physical health is just one part of your health journey, your primary care doctor will take the time to learn about your health history, lifestyle, approach to health, and any concerns. Then they'll take all your results and health goals and create a personalized wellness plan that's designed to keep you healthy, happy, and active.
What to Expect
The Total Health Visit is a head-to-toe two-hour exam to determine your health and uncover any hidden risks. During this time, we will also review your medications and go over your medical history.
After this initial visit, your primary care provider will go over the results with you, and put together your personal health plan. Most of the Total Health Visit can be done in the comfort of your own home. Ask us how to sign up for an in-home visit today! 
Services may vary by location. Subject to change without notice. Limitations, co-payments, and restrictions may apply. Some services are not covered under all plans. Check plan documents for details.